Fan Yang
Principle Investigator
Dr. Fan Yang is a Research Assistant Professor at the University of Chicago. Fan is broadly interested in the psychological tendencies that enable us to grow and transcend ourselves. She completed her PhD in developmental psychology at the University of Pennsylvania. Fan was a post-doctoral associate at Yale University and received a master's degree from Harvard University.
fan.yang@uchicago.edu
Ishita Singhal
Lab Manager

Ishita graduated from the MAPSS program, and is working with Dr Fan Yang to study how the performance of obligatory and supererogatory moral behaviors relates with subjective life experiences such as meaning and happiness. She is interested in the factors that influence and motivate individuals to engage in prosocial and inequality reducing behaviours, and hopes to explore these further in graduate school. Outside the lab, she enjoys cooking, and listening to audiobooks or music while walking around the city.
ishitas@uchicago.edu
Doctoral Student Collaborators
Kevin Wei
kwei17@uchicago.edu
Mengdi Huang
PhD student in Social Psychology at Molden Lab, Northwestern University
Yena Kim
Yena Kim is a PhD Student of Behavioral Science at the Booth School of Business. She graduated with a BA in psychology (honors) from UChicago in 2021. She is also a recipient of the NSF Graduate Research Fellowship. Using diverse research methods, both in-lab and out in the field, she studies aspirations to improve oneself across the lifespan and, in particular, whether exercising epistemic humility helps us craft better futures for ourselves and for others.
Laura Soter
Ph.D. Student at University of Michigan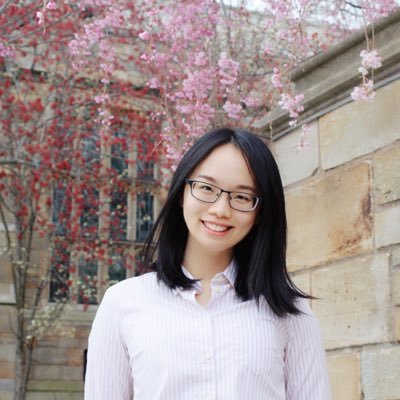 Kate Yang
Ph.D. Student at Yale University
Isobel Heck
Ph.D. Student at the University of Chicago
Joseph Heffner
Ph.D. Student at Brown University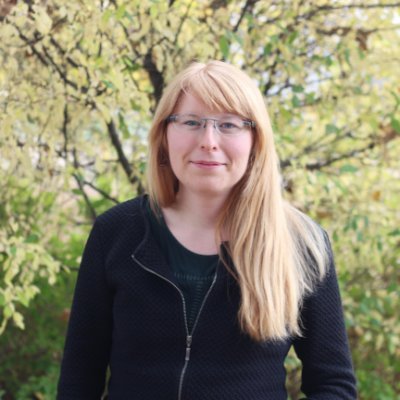 Stella Gerdemann
Ph.D. Student at Leipzig University
Jinrui Liu
Jinrui has graduated from the MAPSS program and been working with Dr. Yang in the lab since then. She is interested in children's intergroup thinking and its implication on moral judgments such as fairness and punitive judgments. In her free time, she loves playing classical music, eating excessively sweet foods, and playing card games.
Janice Im
Janice is currently a graduate student at University of Chicago's MA Program in the Social Sciences (MAPSS), with a concentration in psychology. She received her B.A. in Psychology from Adelphi University in May 2020. Her research interests lie broadly in the topic of how one's wellbeing influences moral and social behaviors. For her masters thesis, she plans to study identification with all humanity and how it relates to children.
Yilin Liu
Yilin is a MAPSS's graduate student in the Psychology concentration. She received her B.S. degree in Psychology from the University of Arizona. Yilin is interested in how early life social/familial factors influence children's development. She is currently doing research with Dr. Fan Yang on children's understanding of meaning. Her future plan is pursuing a Ph.D. in Development Psychology, keep doing research in this field, and conducting prevention programs for children and their parents/caregivers.
yilinliu7@uchicago.edu
Undergraduate Research Assistants
Courtney Leung
Courtney is a second-year undergraduate at the University of Chicago majoring in environmental science and psychology. She has always been interested in the field, particularly positive and social psychology, and how people view emotions like happiness. Beyond the lab, she enjoys listening to music, hanging out with friends, and playing the piano.
courtneyleung@uchicago.edu
Laura Sandino
Hello, my name is Laura Sandino and I am an undergraduate Psychology major in the University of Chicago. I am interested in studying and researching within the fields of developmental psychology and morality, and I like my work to focus on the developing social world of children. Outside of the lab, my hobbies include writing, crocheting and skateboarding.
laurasandino@uchicago.edu
Meriel Doyle
Meriel is a third-year undergraduate student at the University of Chicago, majoring in Psychology and Biology. She is very interested in moral psychology, evolutionary psychology, and philosophy. Outside of the lab, she enjoys hiking, rock climbing, and playing the violin.
mdoyle4@uchicago.edu
Tina Chen
pyctina@uchicago.edu
Artemisia Deluna
Former Ph.D. Student in Development Psychology at UChicago
Jacky Beck
Former Lab Manager, now PhD student at UC Irvine Cognitive Science
Jessica Lee
Lab member, now PhD student in Developmental Psychology at the University of British Columbia
Margaret Wolfson
Former undergraduate thesis student
Mollie Davies
Former undergraduate thesis student
Sarah Jensen
Lab member, Now PhD student at University of Utah Eccles School of Business
Previous Undergrad RAs
Alice Tay
Audrey Sze
Cameron Najafi
Efe Dogruoz
Grace Wang
Lucy Li
Matthew Tineo
Nick Madgett