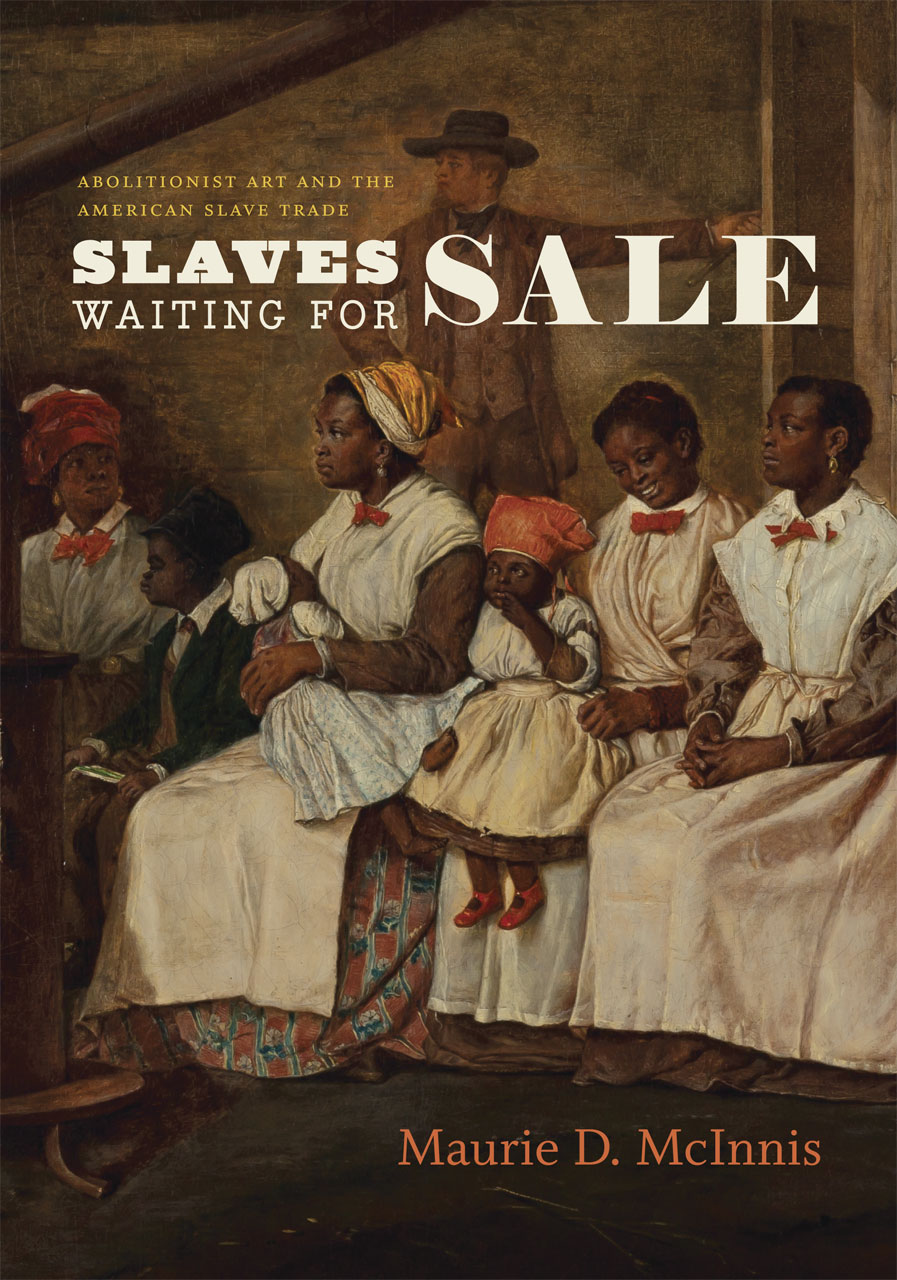 On Wednesday, April 17th, we will hold a reading group meeting to discuss two books, creating dialogues between them: Tina Campt, Listening to Images (Duke, 2017), and Maurie McInnis, Slaves Waiting for Sale (UChicago Press, 2011).
In Listening to Images, Tina Campt explores a way of listening closely to photography, engaging with lost archives of historically dismissed photographs of black subjects taken throughout the black diaspora. Engaging with photographs through sound, Campt looks beyond what one usually sees and attunes her senses to the other affective frequencies through which these photographs register.
In Slaves Waiting for Sale, McInnis analyzes the series of illustrations and paintings made in mid-nineteenth century by Eyre Crowe, a young British artist. In 853, Crowe had visited a slave auction in Richmond, Virginia, and captured the scene in sketches. McInnis uses Crowe's paintings to explore the texture of the slave trade in Richmond, Charleston, and New Orleans, the evolving iconography of abolitionist art, and the role of visual culture in the transatlantic world of abolitionism. With almost 140 illustrations, Slaves Waiting for Sale brings a fresh perspective to the American slave trade and abolitionism as we enter the sesquicentennial of the Civil War.
The meeting will be at Classics 110, from 12:30-2pm. Lunch will be served.