Pao-Chen Tang, CMS, University of Chicago
"Of Dogs and Hot Dogs: Dialectics between Image and Language in Early Silent Shorts"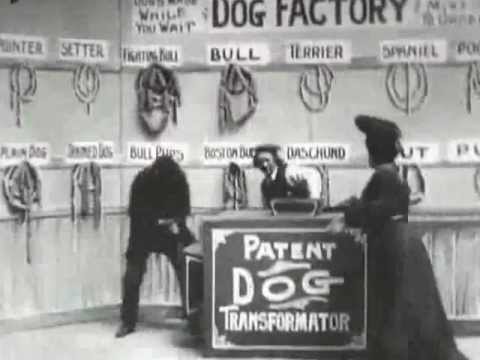 Request a copy of the paper by emailing hutch@uchicago.edu.
In the concluding paragraph of his Electric Animal, Akira Mizuta Lippit argues when animals, philosophically lacking language as per a tradition in Western thoughts, become "filmic organisms," they are "transformed into languages, or at least, into semiotic facilities." My essay takes up Lippit's insightful but perhaps underdeveloped claim and poses three related questions. First, is Lippit referring to the cinematic animal in general or specific kinds of onscreen animals? Second, how does cinema enact this process of semiotic transformation? Third, are animals as filmic elements necessarily turned into languages or signs? I will address these questions by tracing the appearances and functions of animals in early commercial shorts, especially dogs, in relation to Tom Gunning's now paradigmatic account of early cinema as medium of attractions. Certain dogs on film, I argue, complicate Lippit's claim. By no means mere languages or signs, they function as contingent events, vaudeville gags, and syntheses of attractions and narratives. The films I will examine include: Dickson and Heise's Athlete With Wand (1894), Lumière brothers' La sortie des usines Lumière à Lyon (1895), Méliès' Une partie de cartes (1896), and Porter's Dog Factory (1904) in the context of a peculiar film genre: the "sausage-making" film.
Light refreshments will be served.
This event is free and open to the public. Persons with disabilities who may need assistance to attend should contact Bill Hutchison (hutch@uchicago.edu).
Find our full workshop schedule here.