the Art and Politics of East Asia Workshop
presents
Anup Grewal
Phd Candidate, Dept. of East Asian Languages & Civilizations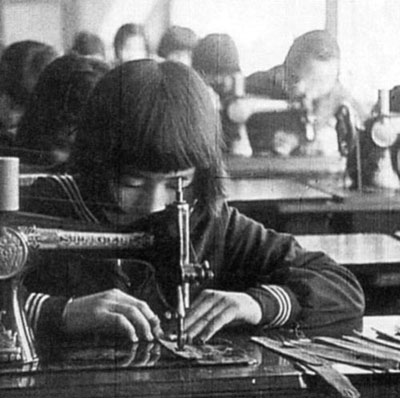 Close-Ups of Reality:
Women's Experience, Social Space & Proletarian Femininity
in 1930s Chinese Reportage Literature
DOWNLOAD PAPER HERE
Friday, November 5th  3:00-5:00 pm
Judd 313
5835 S. Kimbark Ave. Chicago, IL 60637
Abstract:
Reportage was one of the genres of aesthetic experimentation with new ways to represent social reality promoted by leftist cultural movements in China and worldwide starting in the late 1920s.  Along with photography and film, reportage was conceived as one of the new "genres of fact" that had the potential to provide close-ups of reality and to represent a broader arena of social experience by conveying subjectivity as much through its construction in relation to social, political and economic structures and the material world, as through expressions of psychological interiority.  In this paper, I bring together a discussion of the photographic, cinematic and journalistic techniques of reportage and the representation of proletarian women by looking at the work of women writers such as Ji Hong, Peng Zigang, Yang Chao and Ding Ling.  I argue that their works reveal unique spaces of textual intersubjectivity through which different social subjects – the proletarian women who tell their stories, the activist investigator whose impressions narrate the scene, and the reader who has access to the multiple real time voices and perspectives working in the texts – all interact to create new ways of experiencing and understanding social reality. 
This workshop is sponsored by the Center for East Asian Studies and the Council on Advanced Studies in the Humanities. Persons who believe they may need assistance to participate fully, please contact the coordinator at maxb@uchicago.edu in advance.